Wedding Cupcake Tiers & Cutting Cake
Growing in popularity is the tiers of cupcakes to serve to your wedding guests. in addition a small cutting cake is created to match your Wedding theme/decor.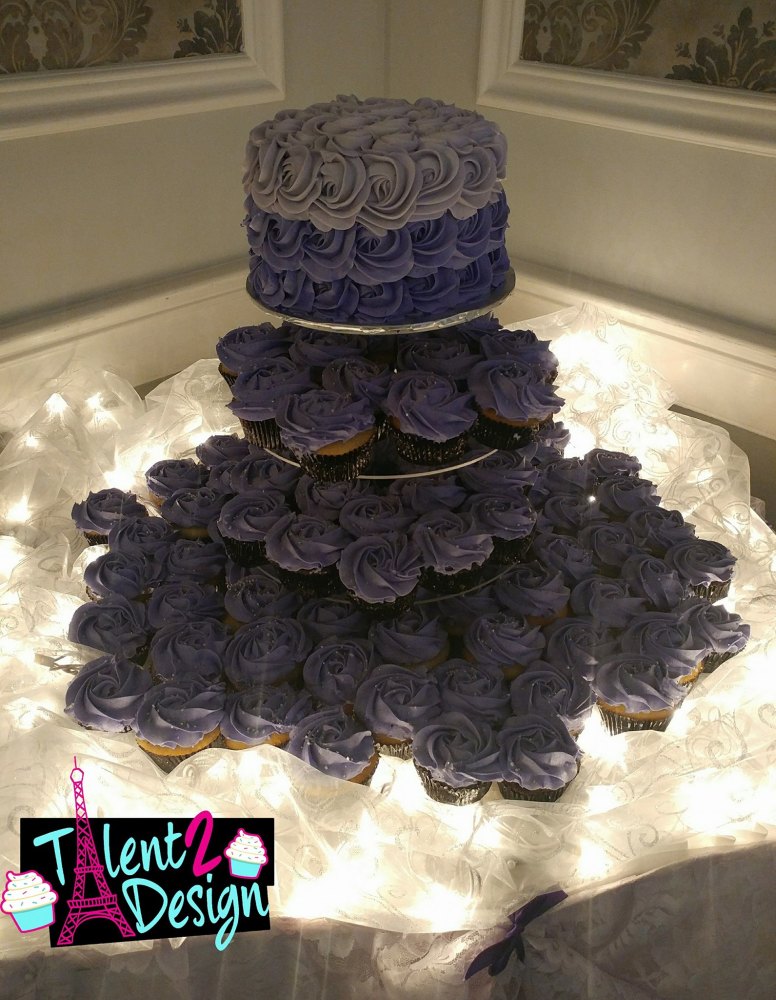 Schedule a complimentary wedding cake sampling with your fiancé, or members from the wedding party. Sample the array of flavours available for your cupcakes, and whipped buttercream toppings. Discuss your special needs, design with our professional artist.